Dekmantel Selectors 2023
DALMACIJA | Tisno
24.08.2023.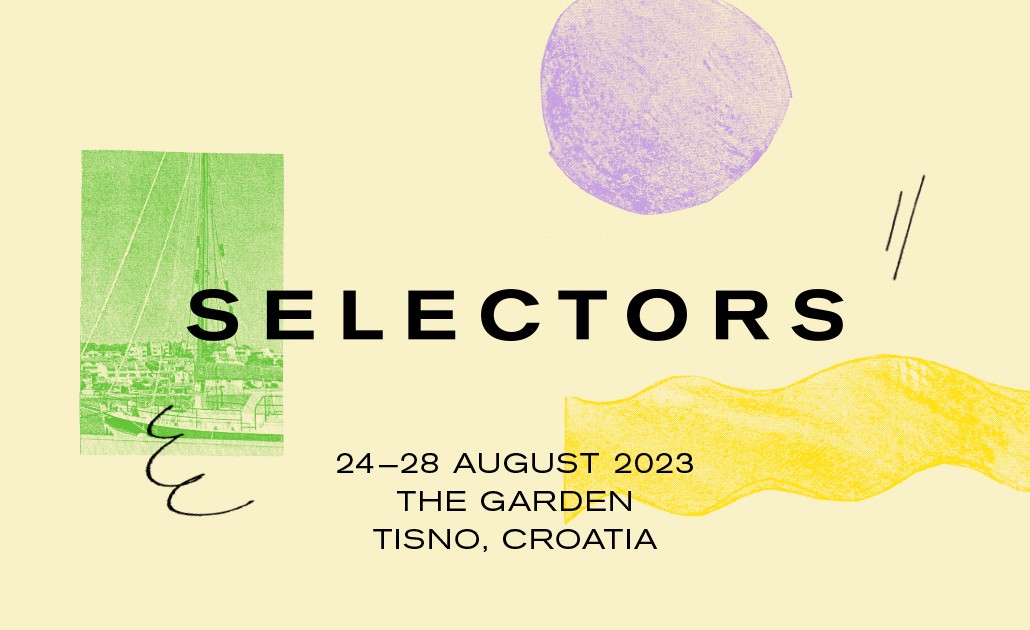 We're returning to Tisno, Croatia, for the 7th edition of Dekmantel Selectors at The Garden Resort. Taking place from the 24th-28th of August 2023, next year's edition once again brings along both seasoned and upcoming DJs for five days of cutting-edge music at the Adriatic Coast.
Secluded areas scattered across the terrain make up the base from which a manifold of sounds can fully sprout. There's the seaside soothers at the Beach Bar during daytime, immersive listening at the Magnolia, and as the sun starts to dissolve into the water, the Voodoo's frenzy, the rousing experiments of the Nest or waterside delight at the Beach Main, make for just the right amount of wandering you need. At the same time we're embarking for another string of the ever-illustrious boat parties, championed by clubs, radio stations, record labels, crews and collectives operating at the forefront of the electronic music scene.
𝐓𝐈𝐂𝐊𝐄𝐓 𝐒𝐀𝐋𝐄𝐒
Day & Night Week Tickets for those who have pre-registered will be available on Monday, November 28, at 11:00 AM CET — you can still register until Sunday morning, November 27, through: 
www.dekmantelselectors.com.
 Our general ticket sale starts Tuesday, November 29, at 11:00 AM CET (subject to availability).
More information about other tickets such as Boat Party Tickets will be available later.
𝐅𝐔𝐑𝐓𝐇𝐄𝐑 𝐈𝐍𝐅𝐎𝐑𝐌𝐀𝐓𝐈𝐎𝐍
We have carefully put-together a FAQ with everything you might want to know, which can be found through: 
www.dekmantelselectors.com/festival
.
For on-and-offsite accommodations, please get in touch with: