We Love Sound pres. A New Dawn 2023
Zagreb | Hala Zagreb
01.01.2023 02:00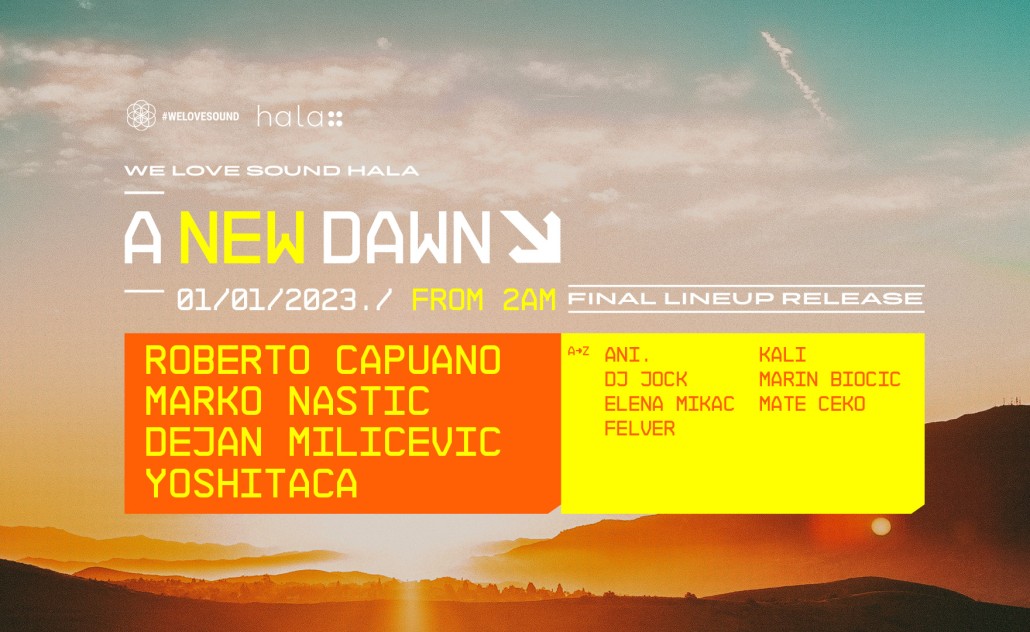 Dear friends,
soon, 2022 is coming to an end, when everything we experienced this year become just a memory.
It's time to welcome a new year, new beginnings, new stories life has prepared for us. We invite you to start this new year together with us, in a beautiful dancing ceremony, listening to amazing music.
Join our 22 hour music journey, on Sunday, 1st January 2023, from 02h to 24h at Hala Zagreb. A NEW DAWN is here, be a part of it!