How Deep Is Your Love - Major Vogue Ball
Zagreb | Peti Kupe
12.02.2023 19:00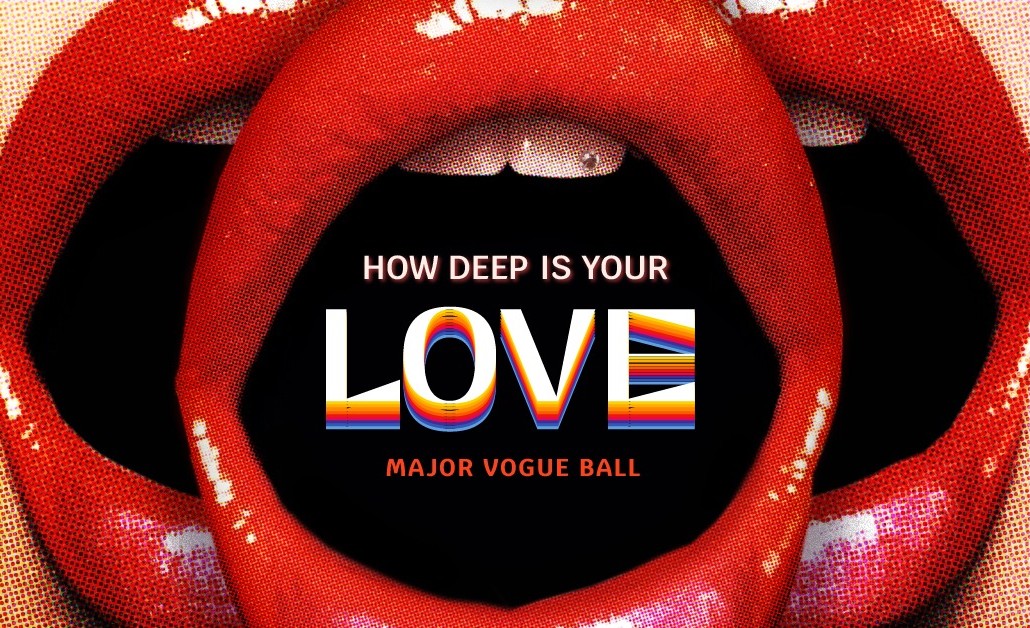 How Deep Is Your Love – MAJOR VOGUE BALL by Valentina Elle and Ivana 007
● When: 11. 02. 2023.
● Where: Peti Kupe (Trnjanska cesta 5, 10000 Zagreb)
Ballroom scene in Croatia has been slowly and steadily growing since 2017. It started as a group of enthusiasts who spent their time educating themselves and participating in balls and workshops abroad, and nowadays it bloomed into a bigger, welcoming community which continues to grow. After a series of successful smaller events (kiki and mini balls, vogue nights), we've decided it's time to take things to a different level and organise the first major ball in Zagreb. With Valentine's day coming up, it seemed like a perfect opportunity to celebrate love in all its' forms by doing what we love the most and providing a safe space where everyone can be themselves.
 Spectator tickets / ulaznice za posjetitelje
EARLY BIRD (limited quantity) 80 HRK / 10,62 EUR : 
http://bitly.ws/xzRG
 PARTICIPANT tickets / ulaznice za natjecatelje (65 HRK / 8,63 EUR)
After filling out the following form, you will receive a separate link and a customised discount code via e-mail (within 48 hours).
Fill the form here: 
http://bitly.ws/xzLP
● TIMETABLE:
18:00 Doors open for participants
19:00 Doors open for public
19:30 BALL / LSS
00:00 AFTERPARTY
● JUDGES:
Suzume 007 (Belgium)
European Prince Karteer Miyake Mugler (England)
Viktor Tisci (Czech Republic)
● MC: Typhoon 007 (Netherlands)
● DJ: Lesa (Serbia)
● HOST: Valentina Elle
● WORKSHOPS (11.2. – 12.2.2023.):
● AFTER PARTY:
Lesa b2b Nina
TBA
● INFO FOR SPECTATORS:
 Ballroom is mainly addressing people who identify as LGBTQIA+. The Ballroom is an inclusive space and all bodies are welcome to join and celebrate, but we expect sensitivity, awareness, and allyship for the community, both in and out of the Ballroom. There is no space for any forms of racism, sexism, transphobia, homophobia, misogyny, or any other form of discrimination.
 Everybody is welcome to join and watch the ball. You can cheer for the performers, you can dance to the beat, you can express your joy however you want to, but please do not enter the stage if you are not ready for it!
 There are no rules regarding your outfit – no dress code nor specific expectations. But if you feel like it, the ball is the right place to go wild. Feel yourself and bring some love to your outfit!